Why the Internet is The Most Important Source for Cars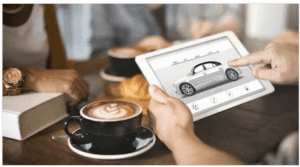 A growing trend has recently emerged. It involves critics downplaying or trying to minimize the impact of the internet on retail sales and commerce. There are those who attempt to go against the widespread belief that the internet has revolutionized the way people buy and sell things. If you are in the used car business, the internet is the way to go.
According to a 2013 study used car buyers spent 77% of their time online. And there are many sites that you can look online to gather all the information about cars. Buyers are using third-party sites that rank and recommend used car dealerships. This can significantly reduce the time it takes for a buyer to find the vehicle they like at a price they can afford.
The proliferation of mobile devices is also a contributing factor. The use of iPhone's, iPad's, Androids, and other mobile devices means that people can scan through their choices at their convenience.
What are the top sites that are the most important source for car researching?