The 2019 Mercedes Benz e-Class Review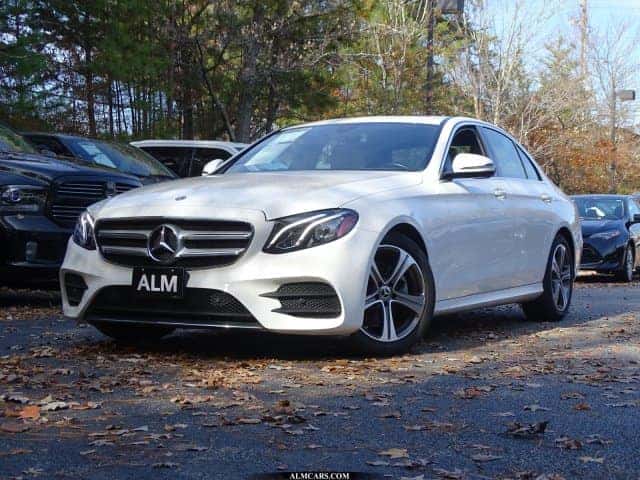 Sleek, stylish and fully-outfitted, the 2019 Mercedes Benz e-class is the midsize luxury car to have if you want to combine comfort with robust performance specs. Its class-leading technology and interior quality — coupled with its high strength steel and aluminum structure — make it a notches-better model compared with its predecessor.
Features & Specs
This five-seater Germany-built car has a 241 horsepower and a 9-speed shiftable automatic transmission. It has a gas mileage of 21 MPG (city) and 29-30 MPG (highway). In terms of driving, this model is adept in balancing gentle road driving and aggressive athletic ability. It is powered by a 2-liter turbocharged 4-cylinder engine. Its first-rate interior design is made not only to please the eyes but more importantly, to give the driver and the passengers a comfortable ride. It is also equipped with Mercedes Benz's newest technological innovations, as seen on its features such as the wireless smartphone charging and the touch-sensitive steering wheel controls.
Configuration
The five-seater 2019 Mercedes Benz e-class has a base curb weight of 3,792 lbs. It has a wheelbase of 115.7 inches, a length of 193.8 inches, a width of 73.7 inches, and a height of 57.8 inches.
Safety
The 2019 Mercedes Benz e-class has been given a "good" rating by the Insurance Institute of Highway Safety in terms of a side impact, roof strength, moderate overlap front, and head restraint. It also earned a stellar 9.5 rating from the US News and World Report.
Car owners can take advantage of its several safety features, such as the driver drowsiness monitor and the pre-safe sound (which helps reduce hearing damage that can be caused by a road accident). It also has cutting-edge autonomous safety systems and an evasive steering assist, which helps drivers avoid a collision by calculating extra steering torque when they attempt to maneuver.
With ALM Roswell, you can be assured that you will always get the best vehicles with great prices. Shop today online or come in and view our Mercedes Benz 2019 inventory.