A Guide To Pre-Owned Car Warranties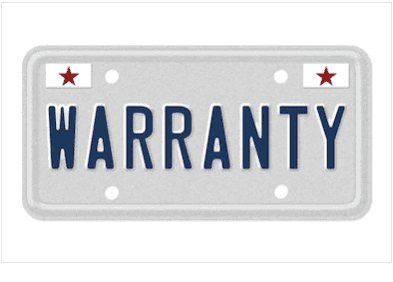 Any major purchase today usually comes with a warranty from the manufacturer or seller as a form of insurance for their product. The same rule applies to the purchase of cars. Although all new cars come with warranties from the dealership or the manufacturer, the same cannot be said for pre-owned cars.
Pre-owned cars have different histories that make the search for a used car warranty a little more difficult, but it can be done. Here's everything you need to know about purchasing a warranty for a used car.
Certified Pre-Owned Car Warranty
Perhaps the best type of pre-owned car warranty is the CPO. It offers peace of mind for the car owner because the warranty is backed by the manufacturer. However, only cars in excellent shape are approved for a CPO. Some manufacturers will even do a top to bottom check on the vehicle before approving it for a CPO warranty.
Reading The Fine Print
While it can be reassuring to get a CPO, it is always better to take extra time to read the terms and conditions of the warranty. In many cases, the deductibles will vary depending on the brand, make, and car model.
Before signing the CPO, also check the terms for scheduled maintenance to avoid accidentally voiding the warranty.
Extended Warranties
Pre-owned cars that do not qualify for a CPO can consider an extended warranty. This is the best option for luxury cars. Like always, read and understand the warranty contract, the details, and its limitations.
Some extended warranties might also say that they are valid for 5 years, but expire after the vehicle has reached a certain mileage. This clause can also make the warranty not worth its premium.
Don't rush into signing a warranty option simply because it seems like a great deal at first glance. Always read the fine print to know that the warranty is worth every penny. ALM Roswell has a top rated finance department that can always help you with the warranty options fr you vehicle. We take pride in offering only the best options for all pre-owned car purchases.